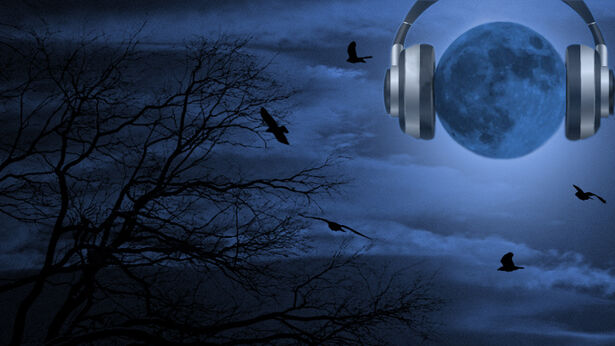 Friday's "Strange Happenings" Hotline started with a bang when the first caller told George about a 4-foot black snake that fell out of a clear sky and onto the hood of his car. Another caller described an alien abduction event that occurred while he was visiting Mexico in 1992. Even stranger, years later his daughter and her best friend were abducted by aliens. Also calling in, Heather (13) from Missouri said during every full moon she dreams about turning into a wolf and running in a an open field. Often she awakens from these dreams covered in dirt with leaves in her hair.
Later, a "serpent man" and former member of Adders of the Eastern Gate related a story about attending a party when he was a boy where the children played with a Ouija board and held a seance. That night, while everyone was sleeping, the birthday girl began screaming. Police found her locked in an unnaturally cold bedroom and, upon entering the room, saw she was covered in blood. Another caller said she arrived one morning to open a toy store and heard footsteps on the ceiling. Upon further investigation she found all the Ouija boards in the store stacked up in the aisle.
Later still, a caller recounted the time she lived in a house where underwear, glasses and cups would mysteriously disappear. She believes her daughter's invisible "friend" is responsible.
A New Planet
During the first hour of Friday night's show, astronomer David Darling discussed NASA's recent discovery of a young, million year old planet circling a distant star. The finding was made from the Spitzer Space Telescope, which records infrared light. The orbiting observatory can't actually "see" the newly formed planet, but it has uncovered a curious hole within a dust cloud surrounding a young star named CoKu Tau 4. Scientists believe the hole was created by a planet. Darling said oraganic materials (methanol) have also been found in dust cloud around Coku Tau 4. This could provide the building blocks for life on a newborn planet. Read more at NASA.gov.
Alien Implants
The fourth hour featured a taped portion of the Roger Leir alien implant removal surgery from 12/5/03.
Bumper Music:
Bumper music from Friday May 28, 2004