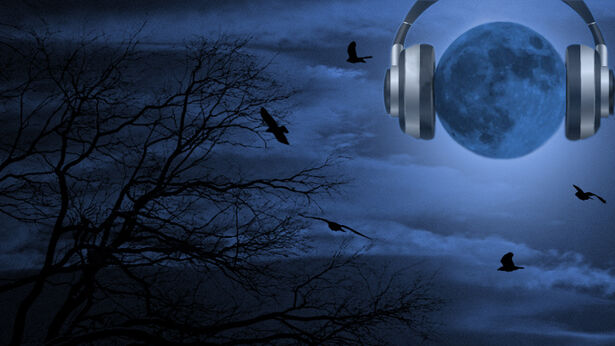 Writer and editor of the Inexplicata journal, Scott Corrales, shared cases and theories of the legendary chupacabras. The "boiler plate" description of the creature includes a humanoid head, kangaroo-like body (minus the tail), red eyes, arms ending in claws, thin membrane-like wings, and vibrating multicolored quills, he detailed. There were a spate of sightings and attacks in which blood was drained from animals in such places as Puerto Rico, Mexico and South America during the 1990's, but case reports have become less frequent (if you don't count probably unrelated recent creatures such as the Elmendorf Beast in Texas).
In a frightening biological explanation, Corrales proposed that the chupacabras could actually be giant insects. In one incident, a man hit one of the creatures with a machete, and he said it felt like its body may have been hollow inside a hard shell. The insect theory could also account for how the chupacabras is able to fly, drain blood and inject an enzyme that liquefies the insides of its prey, he said. Another theory posits that the creatures live deep within a cave system which may actually be a dimensional portal.
In April 2000, there were reports that the Chilean military bombed a chupacabras nest in an abandoned mine, Corrales reported. He also shared how psychics reacted to photos of alleged chupacabras. They suggested that the creature is very intelligent but highly malevolent and delights in causing confusion among humans.
Psychic Detective
In the 1st half-hour, psychic intuitive Norm Pratt shared details of how he helped locate the missing body of a young woman in British Columbia. He said he walked in the woods near where he lives and began receiving impressions about the woman which he thought might be accurate.
He subsequently checked with the police in Nelson, B.C. and found that his information matched unreleased data about the case. In an ongoing process of working with the police, his visions eventually led to the discovery of her clothes and remains.
Shroud Update
In the 2nd half-hour researcher Mark Antonacci reacted to new dating information on the Shroud of Turin. Chemist Raymond Rogers has found that the cloth may be somewhere between 1300 and 3000 years old, but Antonacci thinks this may be an overly wide approximation. The shroud shows signs of a radiation process that occurred when Jesus died, Antonacci added.
Bumper Music:
Bumper music from Thursday January 27, 2005