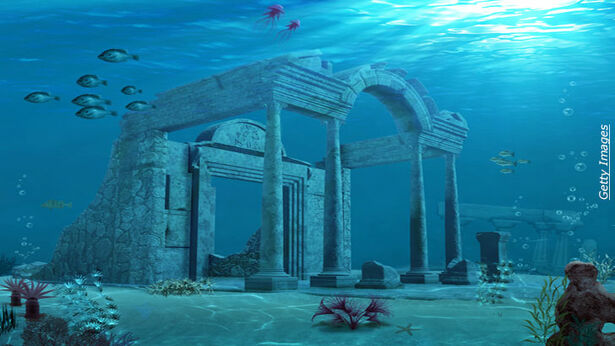 Edgar Cayce expert, Dr. Greg Little, discussed the life and work of Cayce and also presented an update on the search for Atlantis. Edgar began having visions when he was just seven years old, and an angelic entity granted him his wish to help sick people, Little recounted. Cayce was dubbed "the Sleeping Prophet" by the New York Times as he gave his readings in a trance state, and he was one of the first to present the idea of holistic health to America.
The topic of Atlantis came up numerous times during Cayce's readings, said Little. The civilization, according to Cayce, began around 200,000 years ago and stretched from the Straits of Gibraltar to the Bahamas. Its final destruction occurred around 10,000 BC, but priests who used crystals to "communicate with other worlds" were warned about the coming cataclysm. This led them to construct three "Hall of Records," which were located in Egypt (under the Sphinx), at Piedras Negras, Guatemala and near the Bimini Islands.
Little detailed his underwater investigations at Bimini and Andros Islands-- his most recent trip there was in May 2005. In regards to what is called the "Bimini Road," he described a formation of six-sided rectangular slabs which are 2ft. by 3ft. each. The stones were not actually part of a road, but rather composed a harbor works, that was used as a huge breakwater for maritime activity, he suggested. Little said that seven different categories prove these stones were man-made, and they probably date back at least 10,000 years.
Bumper Music:
Bumper music from Tuesday July 26, 2005