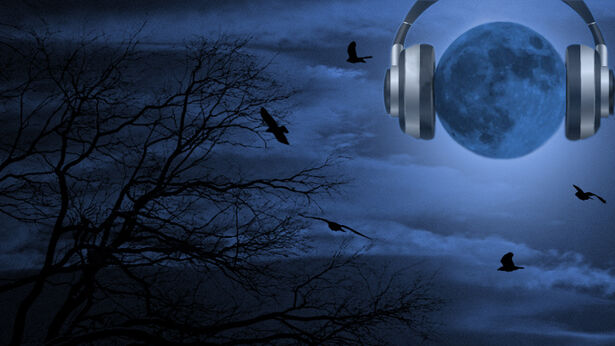 Author Colin Bennett appeared during the middle two hours, talking about intrigue and disinformation surrounding UFO sightings from the 1950s. Ufology especially interests him because it incorporates a wide range of topics-- science, metaphysics, the military-industrial complex, technology and culture.He has written about George Adamski, the 1950s alien contactee, who achieved worldwide notoriety for his alleged telepathic communications with a Venusian called Orthon. Bennett said he thinks Adamski's original encounters and photos had validity, but in later years he started to create false episodes in order to expand on the tale.
He also discussed the work of Captain Edward Ruppelt, who was assigned to run the Air Force's Project Blue Book-- an investigation into UFO sightings. Ruppelt was "hobbled" in his efforts to present an accurate picture of what was really going on in the 1950s, said Bennett, who also shared his own bizarre UFO encounter he had 25 years ago.
Touching on the work of Charles Fort, the influential chronicler of the paranormal, he said Fort sought to detect the "hairline crack in the scheme of things." Additionally, Bennett outlined anomalies in the life of Lee Harvey Oswald. In the 4th Hour, Open Lines callers shared their thoughts about the origins of UFOs.
Elvis Anniversary
First hour guest, author R. Gary Patterson appeared on the 28th anniversary of Elvis Presley's death to discuss the legendary singer. Traces of 11 different prescription drugs were reportedly found in his body after he died, but the autopsy was conducted privately, so some details weren't released, said Patterson. There were discrepancies such as his weight being listed as 170 lbs., when he was probably heavier, he noted. One rumor had it that Elvis's death was faked so he could go into a Witness Relocation Program.
Bumper Music:
Bumper music from Tuesday August 16, 2005