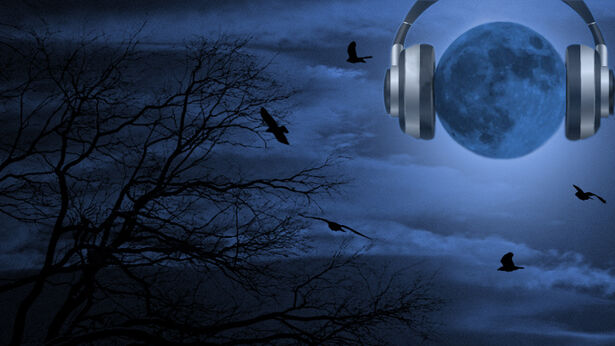 George hosted 'Trilogy Night,' offering a different special topic line during each hour of Open Lines. Over the course of the evening, callers shared stories of moments that made them angry, caused them to laugh, or frightened them. One caller railed against a hospital where the nurses apparently neglected her grandfather and treated her rudely.
Brian, a former commercial fisherman, said he was scared awake one night after feeling a "dead weight" pressing against his chest. After throwing it off him, Brian discovered that it was only his arm, asleep and numb from an 18-hour day of butchering crab. He also revealed that he had once hauled up part of a decomposed human body while aboard a factory trawler.
A trucker, Bruce, recalled the time he was driving and his practical-joking partner, who was supposed to be resting in the rear bunk, took a coat hanger and secretly pulled the cable to the truck's air horn. Bruce said he tried "swatting at the steering wheel horn, grabbing switches and buttons, and flicking the key off" to get the horn to stop before he realized it was his partner's doing. A caller recently diagnosed with cancer told George she surprised her surgeon by placing a Photoshopped Intel logo on her breast that read 'Tumor Inside.'
Reptoids & Mutilations
In the first hour, 'Crypto Hunter' John Rhodes talked about his research into 'shape-shifting' reptoids, as well as his charity e-Bay auction of a skull from a mutilated cow found in Valier, Montana on October 9, 2006.
Bumper Music:
Bumper music from Friday October 5, 2007