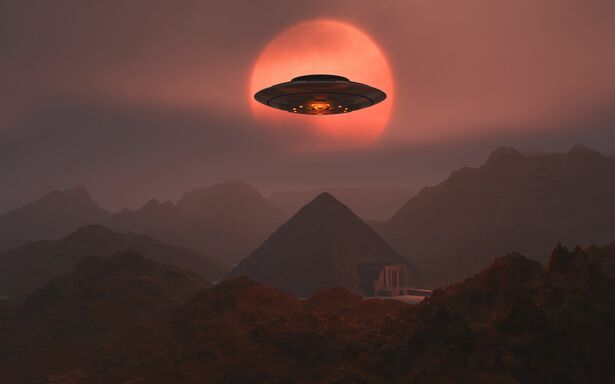 George Knapp welcomed Ufologist Stanton Friedman for the full four hours, as he discussed his forty years of research on UFOs. "I've never seen a flying saucer ... I've never seen an alien. My approach is based on collecting, reviewing, and evaluating data," he said, reflecting on his lengthy career investigating the phenomenon.
He detailed the inspiration for his latest book, Flying Saucers and Science, saying that over the course of his many years lecturing on UFOs, it was the "why questions" surrounding the phenomenon that most puzzled his audiences. "Why are they coming here? Why don't they land on the White House lawn?" As such, he said, "the point of the book is to put it all together in one place" and to catalog his answers to those "big picture" questions.
Looking at the public's attitude about UFOs, he observed that "there are more believers than non-believers, but people do not yet know that they're in good company." He also expressed optimism that acceptance of the reality of flying saucers will grow as technological advancements become more commonplace. "All kinds of things, which seemed mythical forty years ago, aren't so mythical after all," he said.
Later in the interview, he recounted some of his legendary exchanges with noted debunker Phil Klass, reflected on the anti-UFO stance of many famous science fiction writers, and bestowed some advice for aspiring UFO researchers. He discouraged people from hiding their interest in flying saucers, declaring, "don't be an apologist Ufologist, tell it like it is."
Above illustration: Getty Images
Bumper Music:
Bumper music from Sunday June 22, 2008