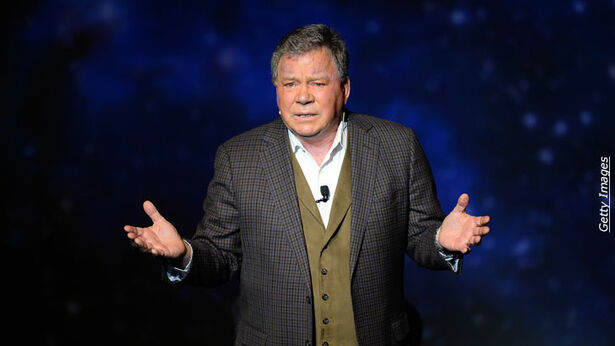 During the first two hours, actor William Shatner shared stories from his remarkable career including his roles in Twilight Zone, Star Trek, and Boston Legal. He got his start doing radio plays in his native Canada, before moving on to acting for the stage in New York.
Later, as he was in a failing TV series opposite Bonanza, he got a call from Gene Roddenberry to take a look at a pilot for Star Trek. The series in which he played Capt. James Kirk, ran for three years on NBC, but it was not a huge ratings success-- it was only in subsequent years during syndication that the show took off, he recounted. Leonard Nimoy, who played Mr. Spock, has remained a close friend throughout his life, helping him get through the loss of his wife Nerine, said Shatner.He recalled the classic Trouble with Tribbles episode: "I certainly remember being buried in these little furry balls," as the stage crew through the balls at him, while silently laughing.
His serio-comic style as the Priceline pitchman may have inspired David Kelley to create the character of Denny Crane for him in The Practice/Boston Legal, said Shatner. He also discussed his singing endeavors-- using his classical training, he acts out the song.
The last hour featured Open Lines, and a replay of a 2005 Dr. Morgus appearance.
SETI Updates
Appearing briefly at the start of the show, Seth Shostak, Senior Astronomer for SETI spoke about the new Low Frequency Array, a network of antennae in Europe that will search for intelligent life in the universe. More here.
In the third hour, Dr. Laurance Doyle, a principal investigator with SETI, talked about radio telescopes and information theory. The Allen Array is now operational, but will have more satellite dishes added to it, he noted. Doyle said he's involved in the "message received" side of analysis, incorporating studies of communications of dolphins and whales to help determine the kind of complexity an ET signal might present.
Bumper Music:
Bumper music from Thursday June 12, 2008