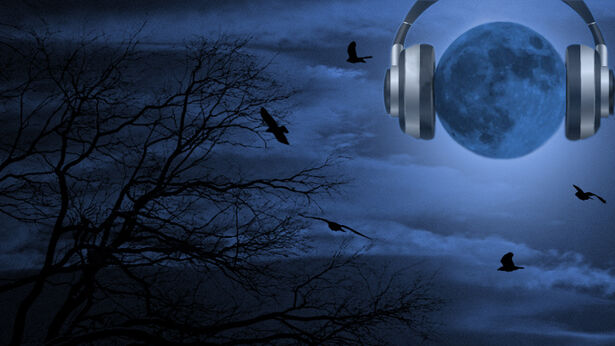 George offered a 'bizarre' hotline during Open Lines. Kate from Bend, Oregon recalled the morning she came home to discover an intruder dressed in jeans and a black t-shirt sleeping on her couch. Kate said she called 911 and shouted at the stranger until he left. She also found out that her visitor had been sneaking into her home from time to time to take showers. Kate said that he did not steal anything from her, and believes he was a homeless man who only wanted to get out of the cold.
Kevin in Kentucky told George about a creepy occurrence at his great-grandmother's funeral. Kevin said his sister is able to see spirits, so he asked if she could see their great-grandmother at the service. Kevin's sister said she did not see their great-grandmother, but she did see a spirit of another woman standing by him at the funeral. George from Cass Lake, Minnesota described his frightening trip to a purportedly haunted asylum. According to the caller, he and his companions heard a strange crashing sound and everyone's flashlight went out.
Rod in Jacksonville, Florida recounted an incident that happened when he was ten and living in a old house in California. Rod said his sister would often come into his room and claim that an old lady was bothering her. Rod said one night he heard his door shut, and watched as a little old lady with white hair walked into his room, sat in a chair in front of his television and shushed him.
Life After Death
In the first hour, Jan Vandersande, PhD discussed his research into life after death. Vandersande said he worked with physical mediums for eight years. During that time he witnessed spirit voices speaking through a flying trumpet and ectoplasm pouring out of the nostrils of a medium. (Photos of this phenomena are included in his book.) According to Vandersande, the best evidence for life after death includes these full materializations of ectoplasm, as well as when somebody at the séance recognizes the spirit entity and its message.
Financial Turmoil
Appearing briefly at the start of the show, financial analyst Mish Shedlock offered commentary on the current financial crisis.
Bumper Music:
Bumper music from Friday September 19, 2008