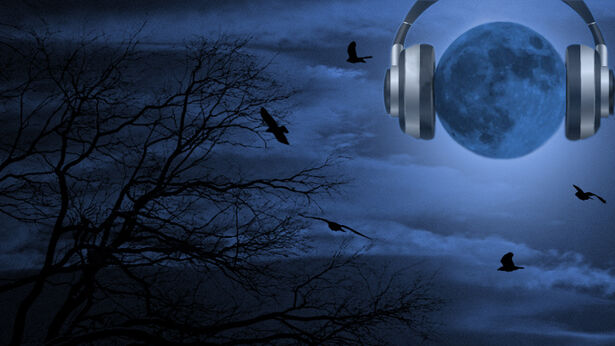 Paranormal researcher and author Rosemary Ellen Guiley discussed instrumental transcommunication (ITC) and shared some ITC recordings picked up by an electronic contraption known as 'Frank's Box,' named for inventor Frank Sumption. According to some, the device allows for real-time, two-way communication with spirits on the other side. Guiley acknowledged some problems involved in ITC/EVP research, noting that "these communication bridges are very difficult to build and maintain" and that ultimately one does not know who or what is communicating through the Box.
George played two audio clips recorded by Guiley while using the Box at the Lincoln Theater in Decatur, Illinois. Though difficult to understand, male and female voices can be heard calling out the name "Joey" after Guiley asks if there are any entities who might know someone in the theater. In another part of the building, a spirit named Rachael says she is there because of "author Rosemary." In a recording from Mansfield Reformatory, a disembodied voice can be heard apparently commenting on Frank's Box when it declares, "the box is talking."
Guiley also spoke about shadow beings, which she said often appear when she uses the Box, as well as dreams and different kinds of dreaming. Guiley said our dreams have a healing component and can help us to sort things out, glimpse the future, and even visit distant locations. Guiley took calls in the latter part of the second hour and during the third hour as well.
The last hour was a replay of Open Lines from 2/15/08.
Website(s):
Book(s):
Bumper Music:
Bumper music from Friday February 27, 2009