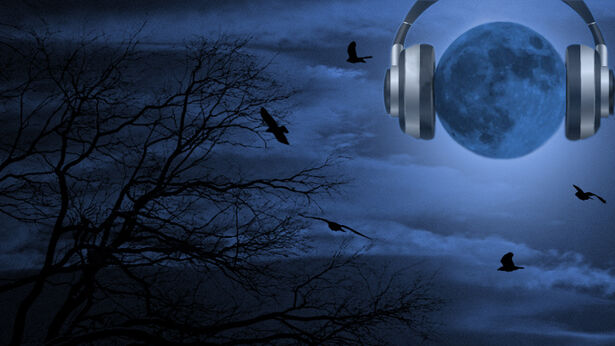 Hosting live from WOR in New York City, George welcomed theoretical physicist and author Dr. Michio Kaku, who discussed a variety of science and physics topics, as well as the kinds of scientific advancements we might expect in the years ahead. With experiments at the Large Hadron Collider at CERN, "we hope to create dark matter," and that would send shock waves throughout the whole physics community, he commented. "Some people think dark matter [which is invisible, yet has weight] is ordinary matter floating above us in another dimension," he added. Interestingly, he noted that an invisibility cloak has recently been achieved in experiments with small objects, and it's only a matter of time before it can done with larger objects.
String theory suggests that we live in a multiverse, and that our universe could be thought of as a three-dimensional bubble floating in a larger 11-dimension realm, he explained. Travel through a wormhole might be possible if we could obtain "negative matter" (not available on Earth), which could function to keep a gateway or ring through the wormhole from collapsing, Kaku hypothesized. This negative matter could be compared to the dilithium crystals used to power the warp drive on Star Trek's spaceships, he detailed.
The technology for building virtual environments such as depicted in The Matrix continues to develop, and eventually we may be able to move around and touch objects within such a 360 degree world, right in our living rooms, he said. On another front, a research institute based in Kyoto, Japan is developing a technology using MRIs to record a person's dreams and turn them into images, he reported. In addition to his own radio show, Dr. Kaku now hosts a weekly cable TV program, Sci Fi Science, on the Science Channel.
Economic Forecast
First hour guest, investigative reporter Greg Hunter offered analysis on the US economy. In the next six months, he foresees severe inflation connected to the devaluation of the dollar. That means that imported products such as oil and certain foods will skyrocket in price, he said.
Website(s):
Book(s):
Bumper Music:
Bumper music from Monday September 27, 2010