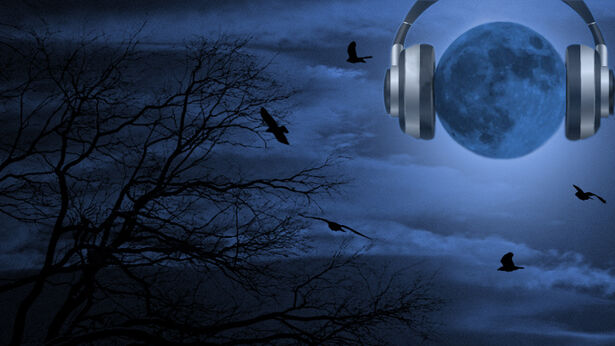 With a masters degree in psychology from Penn State, Adam Blai is a Church decreed expert on religious demonology and exorcism in the Pittsburgh diocese, and over the last decade he's assisted at dozens of exorcisms, and resolutions of hauntings. He discussed the state of exorcism, as well as his push to educate people on the current paranormal craze, and the dangers therein. In the last 5-7 years, more Catholic priests have been trained to perform exorcisms, as they've been seeing more real cases of demonic possession, and were moved to address the problem, he reported. Exorcists must have a strong emotional stability, he noted, as demons are adept at manipulating people, and finding their weak spots.
A demon can be thought of as "a manipulative criminal who has a few thousand years of experience of messing with people," he continued, though priests typically bind the demon to not harm those involved in the exorcism. Blai believes that demons are not ghosts of the deceased but fallen angels that have turned against God, though sometimes the spirits of dead humans such as Judas, can become attached to them. One reason why it can be so hard to expel demons (one case has taken more than 15 years) is that they suffer punishment and retribution by those higher up in their demonic hierarchy when they fail to maintain possession of a soul, he explained.
One very strange thing that Blai has witnessed in a exorcism is when the possessed person's mouth is open but not moving, "and out them comes this voice that's booming like a gorilla with a huge chest...their mouth isn't moving but there's syllables and words coming out." He also described a recent case in Indiana where a possessed boy was witnessed walking backwards up a wall. More common than full blown demonic possessions are "infestation" incidents, sometimes brought about by paranormal investigations or occult practices, which give tacit permission for spirits to manifest, he said, adding that house blessings by a priest can help to clear up such problems.
Virus Updates
First hour guest, Dr. Gary Ridenour reported on a mysterious new Polio-like disease affecting five children in California, who all experienced some paralysis after a respiratory illness. They were found to all test positive for a rare virus called enterovirus-68, which can have symptoms similar to polio. It's possible the illness was caused by a vaccine interaction with enterovirus-68, he conjectured. Ridenour also shared an update on Norwalk virus, which, for instance, can be spread by contaminated utensil handles in a buffet, and particularly affects people in a closed environment like a cruise ship.
News segment guest: Jerome Corsi
Website(s):
Book(s):
Bumper Music:
Bumper music from Monday February 24, 2014