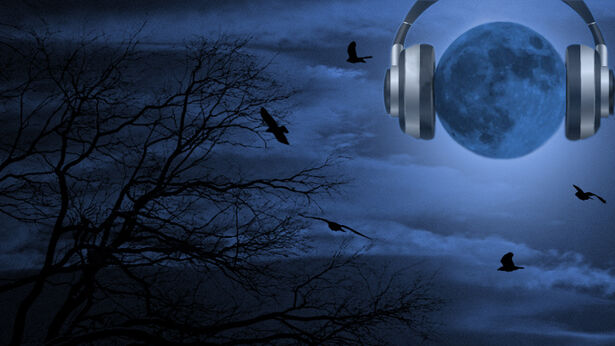 In the first half, Academy Award winner Louis Gossett Jr. made an in-studio appearance to talk about his life and career. His acting work has spanned almost six decades, and he's appeared in over 350 titles. One of his earliest roles was in the Broadway production of A Raisin in the Sun alongside Sidney Poitier. He described creating a unique voice as the alien in Enemy Mine. The project was filmed on a remote island off Iceland, and he had to undergo 8 hours of make-up before shooting. Other memorable parts included Fiddler in the miniseries Roots, and his Oscar winning role as Sgt. Foley in An Officer and a Gentleman.
Gossett shared tales of befriending the Rat Pack, and working with Sammy Davis Jr. on Broadway, as well as recovering from serious illnesses such as cancer. He also spoke about his current dedication to the Eracism Foundation, which offers classes, seminars, workshops, and exercises for teens and pre-teens to help them understand and eliminate racism and combat violence, ignorance and social apathy. The summertime program seeks to help build character, and teach kids to be compassionate, and sensitive to different cultures, he explained.
-------------------------------

In the latter half, founding investigator of The Cydonia Institute, George Haas, and Mars researcher J.P. Levasseur discussed the significance of geoglyphic formations on Mars, including a human-shaped face in profile crowned with a cylindrical headdress that is documented in four separate NASA photographs (view related images). In addition to the headdress in the formation nicknamed Nefertiti, there appears to be a detailed eye, and neck. This geoglyph, in a section of Mars called Phoenicis Lacus, may have been excavated from the mountains, and is about a kilometer across, Levasseur detailed.
Artifacts such as the 'Nefertiti' face suggest an Egyptian-type design, and a likely Earth-Mars connection, he continued. The geoglyph, which has many secondary human features that go beyond chance, could have been done as a type of commemorative artwork meant to be seen from above, said Haas. He believes that most of the geoglyphs on Mars were possibly created some time after the planet's environmental devastation.
News segment guests: Lauren Weinstein, Christian Wilde
Website(s):
Book(s):
Videos:
Bumper Music:
Bumper music from Wednesday February 4, 2015