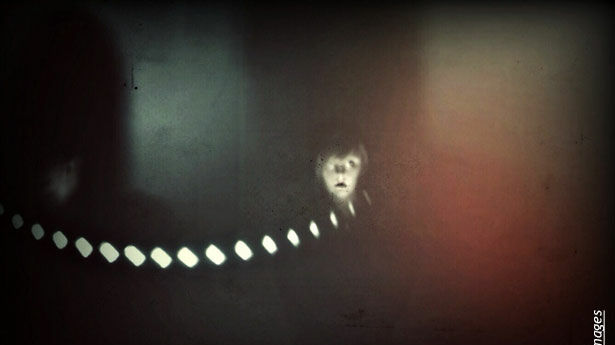 Filling in for George Noory, Dave Schrader (email) welcomed Carin Smurl, who detailed the dire haunting in her family's Pennsylvania duplex, where a TV burst into flames, scratches appeared on walls, empty rocking chairs swayed, and foul odors permeated the place. The strange activity began innocuously but took a drastic turn in 1980. "Things were not only disappearing [then] but people were touched or pushed... people were actually seeing apparitions," she said. According to Smurl, her family did not participate in activities often associated with hauntings, such as using Ouija boards, practicing occult rituals, and holding séances.
Paranormal researchers Ed and Lorraine Warren were called in to investigate the haunting. Lorraine sensed four spirits in the house: two human spirits, one troublemaker (poltergeist), and a demon, Smurl reported. The demonic entity used the other spirits like puppets to aggravate the family, she suggested. On one occasion, while the Smurl family was away for the weekend, violent activity within the house alarmed the neighbors to the point of calling the police. They thought somebody was being murdered, Smurl explained, pointing out that when the police arrived the also could hear screams and pounding, and saw lights flickering. They forcibly entered the house but found nothing unusual, she noted.
------------------------------------------------
Ghost Adventures
In the third hour, paranormal investigator Zak Bagans from the Travel Channel's hit television series Ghost Adventures talked about the show's 2-hour Halloween special, "Highway 666," which examines cases of possession. Something very disturbing happens to a long-time crew member, he revealed. Filming stopped so the crew could help her, he continued, noting she has since quit the show. Fellow Ghost Adventures investigator Aaron Goodwin shared creepy experiences he's had while filming the show. "Stuff follows us home after all the years we've been hunting... it just follows us home and spooks us out," he revealed. Goodwin recounted the time Jamaican witch Rose Hall came back with him after an investigation of a haunted location.
The final hour of the program featured Open Lines.
Website(s):
Bumper Music:
Bumper music from Friday October 28, 2016