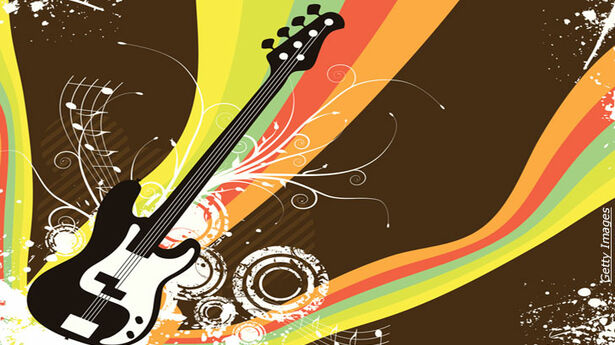 Musicians throughout history have taken a variety of approaches to fight for a better world, from angry rallying cries, mournful elegies to the victims of injustice, or even humorous mockeries of authority. Music historian and journalist Brad Schreiber joined Ian Punnett (Twitter) to discuss the history of politically conscious music through the decades. "I can't remember what I had for breakfast but somehow I can remember the side of a Jethro Tull 1975 album," Schreiber admitted about music's power to stay with people. Music lights up certain portions of your brain that have to do with essential reactions and it stays, he added.
Schreiber traced the birth of the modern feminist movement to 1963, when Betty Friedan's "The Feminine Mystique" was published and singer Lesley Gore released "You Don't Own Me." He commented on the song "Ohio" by Crosby, Stills, Nash & Young, written in reaction to the Kent State shootings of May 4, 1970. "It's so snarling and the guitar work is so metallic, it's just a great protest song, Schreiber said.
He spoke about "Eve of Destruction," a protest song written by P. F. Sloan in 1964, which was trashed by prominent artists of the day. Schreiber identified the satirical 1960 song "Pollution" by Tom Lehrer as one of the first do deal with the environmental issues related to waste. "The breakfast garbage you throw into the bay, they drink at lunch in San Jose," he said quoting Lehrer's verse. Schreiber suggested fans of protest music should not expect any artist to spend their entire career performing socially conscious music. "If you do one great song that motivates people, you've done something very important and you don't have to spend your whole career doing that kind of thing," he proposed.
In the first hour, comic book artist David Mack talked about his work and changes in the comic book industry. Mack has recently been nominated for three 2020 Eisner Awards - a prize given for creative achievement in American comic books. He commented on the cancellation of the San Diego Comic-Con due to coronavirus concerns and how the lockdown has negatively impact local comic book shops. Mack also spoke about his character Echo, a deaf superheroine of Native American/Latina descent, who appears in the Daredevil stories. Marvel has issued a casting call for a deaf actress of similar heritage to play her in an upcoming series. "It was really cool to see that the character itself was going to make an authentic translation from the comic book to the TV show," Mack said.
Website(s):
Book(s):
Bumper Music:
Bumper music from Saturday June 20, 2020