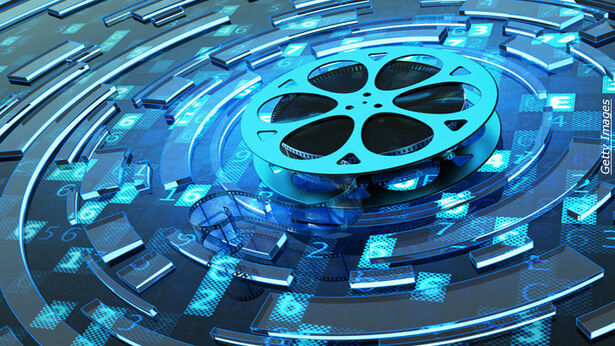 Director Adam Wingard joined Ian Punnett (Twitter) last month to discuss his new movie, "Godzilla vs. Kong." Sadly, there was so much to discuss that Ian did not have time to venture into Wingard's own creepy paranormal stories. Wingard returned to recount those tales and take a victory lap over his successful film. Even though the movie can be watched at home on HBO Max, it has taken in $390 million in worldwide box office - and it has yet to open in Japan. "I think history will look back on [Godzilla vs. Kong] and say this was the movie that helped kick things off... it at least proves that we can do it again," Wingard said.
Wingard spent his childhood in the small town of Marion, Alabama. "You feel so lonely and separated from everything [there]," he recalled. The house was an old rectory building from the 1830s with a cemetery in the backyard housing soldiers who had died in the Civil War. "The house itself always had a really, really creepy vibe," he revealed, noting when he first saw the house it was covered in bugs and there was a dead bird in the closet. Wingard's mom told him he used to repeat the phrase, "red eyes," while sleepwalking, and she would often hear the sound of children roaming through the house. Wingard himself remembered seeing a floating woman materialize and dematerialize in his bedroom. "I had this weird feeling of euphoria," he said.
------------------------------------------------
During the latter half of the program, Eric Szyszka and Stephen Sajdak of the "We Hate Movies" podcast shared their comedic and irreverent take on some of Hollywood's lesser works. Eric and Stephen (along with fellow podcasters Andrew Jupin and Chris Cabin) described their group's approach to riffing on movies as tongue and cheek. Eric admitted he misses the communal experience of seeing a film with other people, and Stephen confessed he even misses the annoyances of theater going too. The two men indicated they have an affinity for similar movies, and rated comedies and documentaries as the most challenging at which to poke fun.
Eric suggested Harrison Ford might very well be a cartoon in the next "Indiana Jones" film, and the "Look Who's Talking" franchise could be renamed, "That Ain't Normal." According to Stephen, romantic comedies and weepy dramas provide a fertile playground for their comedic inclinations. He described "My Best Friend's Wedding" as essentially the Joker goes to the wedding. The two named some of the worst films they've seen, including "Ultraviolet" and "Human Centipede." Stephen commented on Alien knockoffs such as "Life." "It gets mediocre and really silly, and I believe the alien makes it all the way to Earth," he joked.
Website(s):
Bumper Music:
Bumper music from Saturday April 17, 2021