In separate hours, four guests shared their predictions for 2023, as well as provided readings for callers. In the first hour, Joseph Jacobs, an internationally known psychic, said that February, September, and November would be the roughest months of the new year with health issues, and losses during those times. COVID will continue in 2023, the environment is still a problem, and Russia and China will remain a concern, he noted. Jacobs anticipates difficulties with the economy for another year and a half, and he does not foresee an end to the Russian-Ukraine conflict within the next 12 months.
Next, astrologer Mark Lerner offered his forecast for the year ahead. In January 2023, because of the stationary position of Mars in the USA's natal chart, he sees an increase in stress for Americans over such things as disrupted communications and travel. Between March 23rd and June 11th, Pluto is entering a new sign-- Aquarius, and this raises concerns over the economy crashing and income inequality, he indicated. Lerner suggested that people pay attention to the dates of February 26th, March 1st, and March 3rd, as these are powerful and positive times for love, money, and healing due to the position of Venus in Aries as related to Jupiter and other bodies. March 14th is a day we could see an increase in psychic sensitivity and visionary abilities, he added.
In the third hour, master spiritual teacher/healer Elizabeth Joyce shared her insights for the new year. In contrast to her prediction of last year that Pres. Biden would resign, she now predicts that he will actually be re-elected in 2024, and serve a second term. Donald Trump, she said, will change his mind in the fall and decide to end his campaign for the presidency. Joyce expressed concerns over food and supply shortages in 2023, and in New England in particular, where she believes residents will be beset with energy problems due to the unavailability of natural gas. On a positive note, she suggested that between mid-March and June is a good time to start a new business or endeavor as no planets are retrograde then. She also foresees technology and medical breakthroughs, with new ways of treatment without surgery, as well as revelations about therapeutic vibrations.
Author and astrologist Joy Yascone rounded out the evening, highlighting optimistic 2023 forecasts for all 12 zodiac signs. For Aries, Jupiter, the planet of blessings and good fortune, will be transiting the first house of self, bringing much luck. For Taurus, the focus is on spiritual matters and wellness, while Geminis see increased social interactions. Cancers may be up for a promotion, whereas Leos will finally experience the ending of a challenging cycle with Saturn in Aquarius. Meanwhile, Virgos will have a promising year in terms of money and income, and Libras will find this an opportune year for weddings and partnerships. For Scorpios, this is a good time to pay attention to health and fitness, and Sagittarians will see an upswing in fun and romance. Capricorns will also have a desirable cycle regarding finances, Aquarians will find writing and communication to be favored, and those born under Pisces will be blessed in their careers and income.
EMERGING ARTISTS: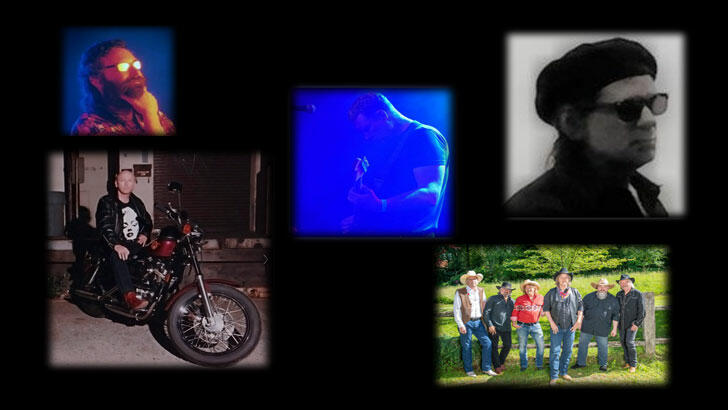 The first Sunday of every month, George Noory presents emerging artists for some of our Bumper Music selections. Tonight, we heard from Synthoid Sounds, Dennis Soloman King, Jerry Depinto, The Dan Canyon Band, Dean Maier, George Nevada Thomas, and Pronghorn. For more info on how to submit your original music, visit this page.
News segment guests: Charles R. Smith, Sandra Champlain