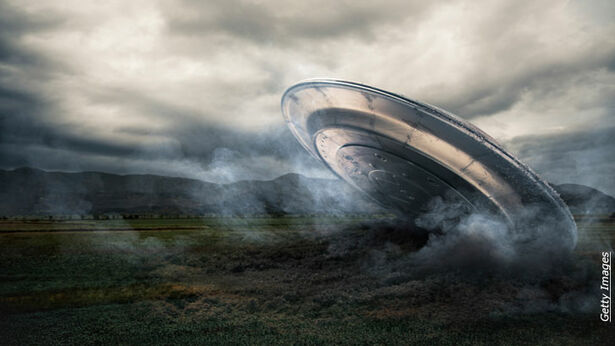 Researcher Ryan Wood discussed the evidence and government documentation for various UFO crashes. One such document, which he said has been authenticated with reasonable certainty, is a special operations manual from April 1954, which outlines how to deal with a crash retrieval, and the recovery of ET bodies and technology. Knowledge of ETs and their craft may be contained within compartmentalized or secretive branches of the government, he commented.
Wood said he has researched 74 different possible UFO crashes from 1897 to the present, and in his book he rates each one as to its plausibility. Because many of these crashes spread out into a wide area, it is difficult to remove all the evidence, without drawing too much attention to a given site, he noted. For instance, though the incident happened in 1949, the UFO crash site near Devils Hole in Nevada, probably still retains evidence, he stated. He also spoke about unusual activity taking place at 'Area 29' in which a convoy of trucks was photographed going into the side of a hill in 1996.
The first hour featured news and Open Lines.