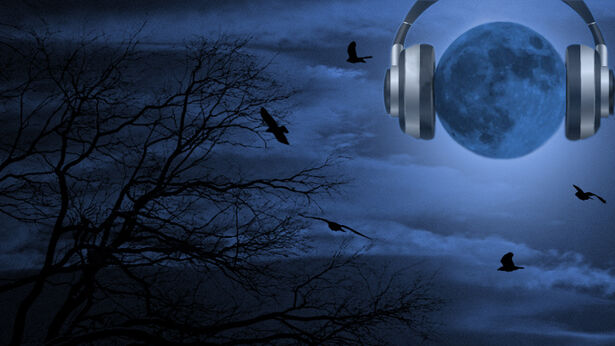 Researcher Nick Redfern spoke about a variety of cryptozoological creatures including chupacabras, Mothman, Bigfoot and werewolves. He investigated the spate of chupacabras sightings that took place in Puerto Rico in the mid-1990s, in which a creature that sucked the blood of livestock was said to have a monkey-like face, red glowing eyes, talon-like claws, and leathery wings. Black triangle sightings, 'Men in Black,' government personnel and the vicious chupacabras attacks were possibly all connected, he detailed.
He learned through interviews of locals that the chupacabra incidents of the 90s were predated by similar attacks several decades earlier-- a vampire-like creature was reportedly seen in Puerto Rico's El Yunque rain-forest. In Texas, Redfern has collected numerous reports of anomalous winged creatures, including Mothman-type beings-- humanoid creatures with large wings.
He's also looked into tales of werewolves. Rather than humans metamorphosing into wolves, accounts suggest large monstrous wolves that can walk on either two or four legs. They may have a paranormal aspect to them, with the ability to materialize and vanish, he added.
Earthfiles Reports
First hour guest, Linda Moulton Howe with Earthfiles.com, reported on a possible juvenile Sasquatch spotted with a motion detector camera set up by a deer hunter in PA. She interviewed Bigfoot expert Matt Moneymaker, who found the photos compelling. She also gave an update on the mysterious red rain that fell in India. DNA has yet to be found in the cells of the material.
Bumper Music:
Bumper music from Thursday October 25, 2007