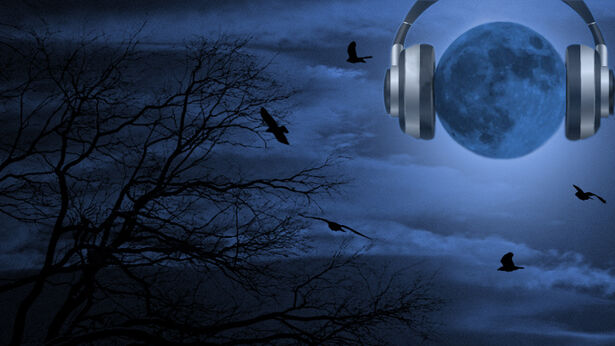 In the latter half of the show, investigative reporter Linda Moulton Howe discussed mysterious lights & unidentified aerial objects, bat die-offs in North America, and recent crop circles. She described a phenomenon in which aerial lights mimic stars, and interviewed Gary Mansfield, who's had a number of recent sightings. He spoke about seeing a sphere of lights that moved in a crescent formation in October 2008 over Nashville. The lights, he said, appeared biological rather mechanical-- "they moved in an excited state against each other," and were enveloped in a vaporous cloud. More at Earthfiles.

In her second report, Linda talked about the unprecedent deaths of bats in the Northeastern United States, and how they were connected to a new type of fungus. She interviewed Thomas Kunz, Prof. of Biology at Boston University who warned that with fewer bats, we are going to see more insects, "and we'll see more damage to plants on which the insects tend to feed." Briefly addressing recent crop circles in the U.K., Linda noted that some formations may be warning of a solar event on July 7, 2009.
Death of Michael Jackson
In the first hour, author R. Gary Patterson discussed the surprising death of Michael Jackson. Similar to what happened to Elvis Presley, he said people will start conspiracy theories around Jackson, such as he faked his death to avoid massive debts. Glynis McCants and Uri Geller also commented briefly on Jackson.
Ark of the Covenant Update
2nd hour guest, Professor Tudor Parfitt reacted to a report that the lost Ark of the Covenant had been found in Ethiopia and was going to be revealed in Rome. What they have is likely a relatively modern artifact, perhaps from medieval times, but not something that dates back to ancient Israel, he suggested.
Website(s):
Book(s):
Related Articles
Linda Moulton Howe reported on unusual aerial phenomena, some seen by MUFON field investigator Gary Mansfield. This computer illustration by Mansfield depicts a cylindrical object he saw on January 9, 2009. The object slowly rose straight up as a dark helicopter arrived. Further details at Earthfiles.
Bumper Music:
Bumper music from Thursday June 25, 2009