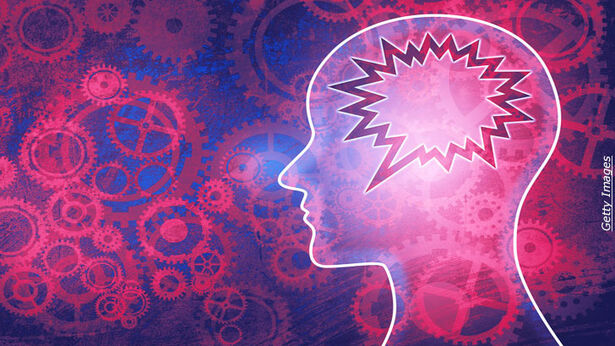 In the first half of our live Christmas Eve show, scholar of occult and esoteric ideas Mitch Horowitz discussed how to raise spirits and renew faith in yourself as well as realize your dreams in the new year. He talked about his work with a method called the "Cosmic Habit Force" (inspired by Napoleon Hill), which mirrors nature's cyclical and generative qualities. By using this force, "we will find that we're able to work...with a certain degree of effortlessness in the same way we witness the revolutions of planets, and the cycles of seasons," he explained, adding that this pattern of productivity can be self-reinforcing. He also touched on the philosophies of mystic Neville Goddard, who believed that "your imagination is God" and that everything in the external world stems from that.
Horowitz is starting another "10-Day Miracle Challenge" and invited listeners to join him beginning on January 1st, though it can be practiced at any time. The idea is to focus on a specific and urgent goal that is achievable within a 10-day time frame. Write the objective down along with a grid of 10 boxes to be marked off each day, he detailed. Employ a combination of physical and metaphysical efforts to attain the goal, including prayer, spell work, visualization, and affirmations, and then, he advised, be watchful for the arrival of your aim, which may come in an unexpected fashion. He also talked about an upcoming documentary he's featured in, The Kybalion. Shot on location in Egypt, it's based on the classic 1908 occult book of the same name, dealing with ancient Greek and Egyptian principles.
-----------------
Producer, writer, and director of Hollywood films, Arthur Anderson has been working behind the scenes helping those who are oppressed and afflicted by spiritual warfare. In the latter half, he spoke about the nature of spiritual warfare and shared stories of those who have prevailed in their personal battles. He believes that there is a satanic or demonic presence that afflicts people, and is at the root of many psychological issues. His daughter had an inexplicable illness, and once he began conducting "warfare prayers" upon her, she got better. Anderson said he learned exorcism-style techniques from Bob Larson's ministry.
Because people can only be ministered to one-on-one, Anderson and his daughter devised an app that offers "actionable prayers" that can be used to "reclaim ourselves from the enemy." Techniques to combat a negative spirit include binding it and then casting it out, he outlined. A prayer is then made to ask for the holy spirit to seal the places evacuated by the demonic force, so it can't get back in. Praying for all the people oppressed by Satan is also helpful, he added, "because every time they come for you now, they know it's going to cost them something."
----------------------
During the night, various Coast guests offered holiday greetings, including Jim Paris, Jim Harold, Brooks Agnew, Joshua P. Warren, Mr. Lobo, Marc Zicree, and Sandra Champlain. The show concluded with Lionel Fanthorpe's classic reading of "Twas the Night Before Christmas."
News segment guests: Jerome Corsi, Dr. Peter Breggin, Pat Boone
Website(s):
Book(s):
Videos:
Bumper Music:
Bumper music from Thursday December 24, 2020