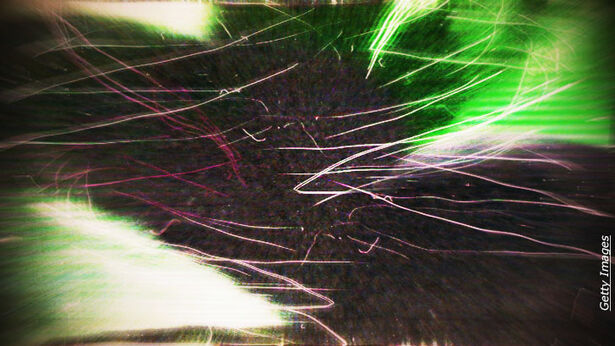 Barbara McBeath and Brendan Cook from the Ghost Investigators Society (G.I.S.) discussed a series of EVPs (electronic voice phenomena) they captured in old cemeteries and other sources during their investigations across the US. McBeath authored the G.I.S. Protocol and analyzes and collaborates on events, EVPs, stories, and videos for their website. Cook, the webmaster for the G.I.S., collaborates on events, and conducts presentations on behalf of the Society.
Cook contends that this phenomena is 100% real and encourages people to go out and try to record EVPs themselves. Art says there is going to be a lot of listeners who will want to try this. Any type of recorder will work - but Cook suggests using an external microphone. Art talks about how the EVPs they play on the program have an otherworldly sound to them. He plays one that really scares him - a child's voice saying "It's dark in there." Near the end of the show, Art plays the infamous 'Sounds of Hell' audio, allegedly from a deep Russian oil well. Screaming and the sounds of people in agony can be heard. McBeath doesn't think hell is underground - it's a state of mind.
During the first hour, Art shares news of the day including how a child was killed during an MRI, and a pet cat attacked its owner. Open Lines are also presented.