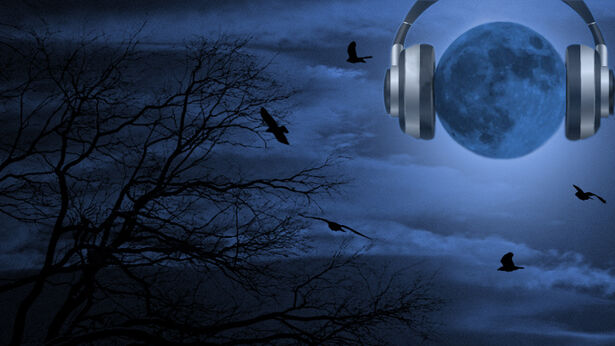 Jon-Erik Beckjord, the Director for The Bigfoot Investigation Project, discussed his first-hand research into the mystery of Sasquatch, which he believes is paranormal in origin. "Bigfoot talked to me," Beckjord revealed. He said he heard a voice telling him: "We're not what you think we are. We're here, but we're not real, like what you think is real." His views have put him in conflict with the "Flesh and Blood" researchers and hunters of Bigfoot, he said.
Beckjord claimed to capture a group of strange "critters" including several Bigfoot in photos, though he hadn't seen them at the time he took the picture. He theorized they may the product of "tulpas" or thought forms created by people or other entities.
He also described witnessing sets of Bigfoot tracks that simply disappear, as if the creatures were suddenly pulled out of the area. Perhaps even more curious, was an instance where Bigfoot footprints turned into deer tracks, leading him to suspect that the creature has the ability to shape-shift.
Mars Update
First hour guests, Richard Hoagland of Enterprise Mission and Dr. Tom Van Flandern of Meta Research offered commentary on NASA's announcement about the evidence for past water being found on Mars. Van Flandern, who was at today's NASA press conference, called it "an hour and half long commercial," that was essentially pushing for more money for similar missions.
Bumper Music:
Bumper music from Tuesday March 2, 2004