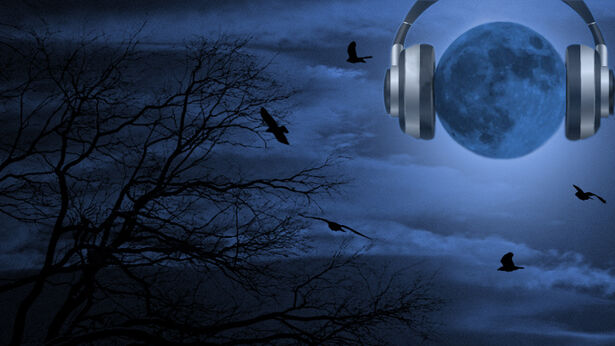 Filling in for George Noory, George Knapp hosted an evening of Open Lines. Doug from Washington, described a visitation he had with a strange being one night. According to Doug, he had just finished reading Frank Peretti's This Present Darkness and was getting ready for bed when a translucent entity appeared behind him. It was as tall as the ceiling, wore a striped shirt, denim jeans, a rope for a belt, and moccasin boots, he recalled. Doug said he dropped to his knees to pray and when he opened his eyes the being was gone. He also spoke of seeing red glowing eyes staring at him from the foot of his bed.
Justine in Kismet, New York, told George about a letter written in 1871 by Albert Pike, a 33rd degree Mason, to another Mason named Muzzini, that was once on display at the British Museum Library. In it, Pike outlines a need for three world wars to achieve New World Order. The first establishes Russia as a Communist/Atheist stronghold, the second creates the state of Israel, and the third sees political Zionists and Islamic powers clash and destroy themselves, Justine explained. According to the letter, global and social cataclysm will follow, along with the destruction of Christianity and the rise of the Doctrine of Lucifer.
Carlos from San Diego, California, recounted his recent sighting of a strange aerial object over Tijuana, Mexico. According to Carlos, around dusk two weeks ago a brightly colored neon-like light shot out from the corner of the horizon, illuminating the entire sky for a few seconds. The object changed colors from green to blue to purple, then went back to where it originated, he revealed. "I was just shocked, I couldn't believe what I saw," Carlos said. George suggested Carlos research information about Project Twinkle, which sought to examine green fireball sightings over classified installations.
Area 51 Exhibit
In the first hour, Cmdr. Allan Palmer and Karen Green of the National Atomic Testing Museum (NATM) talked about their new Area 51 exhibit. Press and VIP guests who got a sneak peek at the exhibition were "universally amazed," Palmer said, noting that celebrity reporter Robin Leach was "blown away." The exhibit covers both sides of the story, from the so-called myths to the actual known history of Area 51, explained Green, Curator of the NATM. Visitors to the exhibition experience what it might be like to be part of Area 51, as they explore and learn about the secretive military facility, she continued.
According to Palmer, the new exhibit perfectly complements the rest of the museum since some of the technology developed at Area 51, such as the U-2 spy plane, was used in an effort to detect the nuclear capabilities of the country's enemies. Many UFO reports from the area were undoubtedly new unknown aircraft being tested at the base, he added. The Area 51 exhibit opens to the public on Monday, March 26, 2012.
Website(s):
Related Articles
Bumper Music:
Bumper music from Friday March 23, 2012